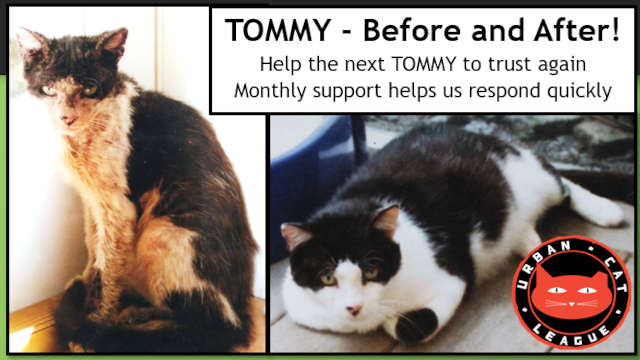 Make a wish list donation with:
---
If you would like to mail a tax-deductible donation, you may send a check to
Urban Cat League
484 W. 43rd St.  #42E,
New York, NY 10036
Urban Cat League is a registered nonprofit organization under section 501(c)(3) of the IRS code.
Contributions are fully tax-deductible as allowed by law.
Our Federal Identification Number (EIN) is 91-2185105
To see our financial info, search with our EIN # at the IRS web site.
---
URBAN CAT LEAGUE has successfully operated as ALL-VOLUNTEER for over 20 years.
Donating to Urban Cat League makes a difference to improves lives!
100% of every dollar goes directly to helping cats
Please email inquiries to UrbanCatLeague@gmail.com